We interrupt this Blog For a Word From Our Sponsor. . .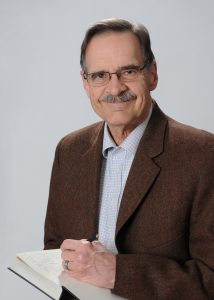 It is very possible that some of you come directly to the blog and are not aware that it is a part of my author's website. As much as I enjoy this labor of love for its own sake, it is also a part of my larger project of finishing twelve books in the Dave Garrett series. For those who aren't familiar, the series covers twelve cases, one each month, that my detective handles during 1990. Each book has a month in the title, a concept I borrowed from Sue Grafton. Dave is a disbarred lawyer, eking out a living as a private eye in Philadelphia. The first six books were commercially published between 1991 and 1996. After that I took a brief hiatus and resumed with Cold July in 2020. I am doing the books on Amazon due to the impossibility of getting a commercial publisher to pick up a series halfway through. I have also brought out the first six books on Amazon, with some editing and revision, but the basic stories are the same.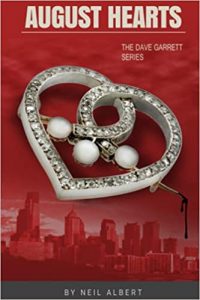 August Hearts, the eighth installment in the Dave Garrett series, is now available on Amazon in Kindle and trade paperback formats. In August, Dave and his associate Lisa are hired by the head of a corrupt union and his wife to investigate a personal matter—his son Peter is intent on marrying a young woman, Sophia, and they are suspicious of her. Dave and Lisa investigate the couple, find nothing amiss, and report back everything they found. Case closed. Until ten days later when Peter bursts into Dave's office, furious. Sophia has just been arrested for stealing an expensive heart-shaped jewel that belongs to his mother. Sophia's future would be ruined if she's convicted. It's clearly a frame-up, except that maybe it isn't. Sophia's story is contradicted at every turn.  In true Ross Macdonald fashion, the answer is not in the present but in the past. By the end of the case Dave was right to trust no one but Lisa.
The September Wars is finished in first draft and will appear in the fall of 2022. Dave struggles with his memories of his service in the Vietnam War and attends a reunion of the vets who aided the escape of refugees when Saigon fell in 1975. Within a few hours, one of the vets is kidnapped. Possibly because of what happened during the evacuation, but what? Who are the kidnappers and what do they want?
I am also pleased to announce that in a few months I will be bringing out a non-mystery novel, Angela's Path. The title character is a wealthy, driven New York City businesswoman, very successful and deeply unhappy. She has spent her life in her deceased father's shadow and now she struggles to escape the life that seems less like a palace and more like a prison.  After a suicide attempt she goes to a radical psychotherapist who encourages her to explore life outside of the Upper East Side—a journey that brings her to Spanish Harlem. I will make an announcement on this blog when the book is available on Amazon.
In my idle hours I have another project. This blog has content that may be of interest to scholars of Ross Macdonald as a reference book. I plan to edit and publish the cumulative blog posts on Amazon as a series of either two or three trade paperbacks. The cost will be kept low. Someday this website will go dark but if the material is available on Amazon it will be there for as long as anyone wants to study the life and works of this memorable man.
Please follow and like us: